Doctors & Staff
Meet the experienced and friendly doctors and staff who make Inland Eye Care a proud provider of vision care products and services in Moscow.
---
Dr. Enjoli Cooke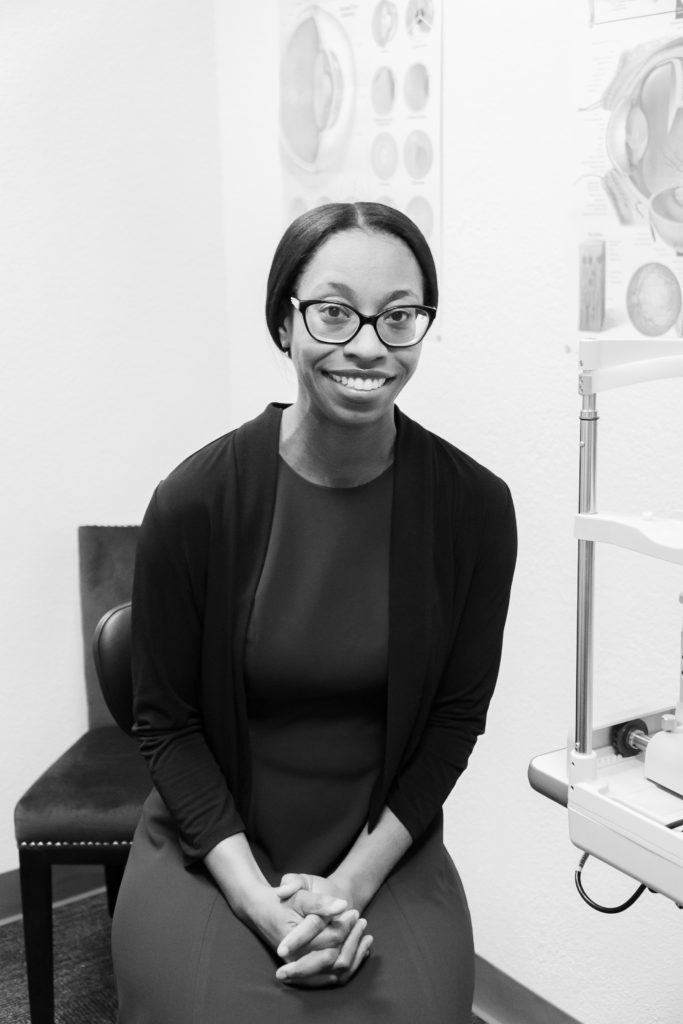 Dr. Enjoli Cooke was born in Washington, DC and grew up in Southern Maryland. She graduated from St. John's College in 2004 with a B.A. in Liberal Arts. This course of study led her to become interested in ocular scientific research and she spent two years completing a post-baccalaureate research fellowship at the National Eye Institute of the National Institutes of Health. After matriculating into a Ph.D. program in cell and developmental research, she came to the realization that she would achieve a greater sense of accomplishment by working more closely with the public. She decided to pursue optometry because she felt that it would be an appropriate way of merging her background in ocular research with her interest in helping the public more directly. She attended Pennsylvania College of Optometry at Salus University in Philadelphia, PA and graduated in 2013 with honors not only in Primary Care, but also Low Vision. She maintains her special interest in Low Vision Rehabilitation.
Dr. Cooke's adventurous spirit eventually landed her in the Pacific Northwest and she has been practicing in the Inland Washington/Idaho region since 2013. After being a part of several practices between Pullman, Lewiston, and Spokane, she decided to form her own practice in Moscow where she is offering comprehensive eye care, surgical co-management, full contact lens services, and provides low vision services.
She is currently an active member of the America Optometric Association (AOA)/Idaho Optometric Physicians (IOP) and has served as the North B Regional Director for the IOP.
In her free time, she enjoys crafting gourmet homemade meals, playing video games, intensely exercising, wine tasting, and tending to her herb garden.
---
Carra Miller – Front Desk Clerk/Receptionist
Carra Miller moved to the Moscow area in the middle of 2020 along with husband in order to be closer to family and joined our team in July 2022. She holds Associate's degrees in English and in Early Childhood Education. She has a broad experience in working with young children and with people of many different walks of life.
In her free time, she enjoys video games, reading, camping, and playing with her three cats. She looks forward to meeting all of the clinic's wonderful patients and is happy to assist in whatever they may need.